When searching "baby boomer women" online, www.BoomerWomenSpeak.com
and
www.nabbw.com
are ranked first on major search engines. Why not advertise with us?
Email me
for advertising rates.
NEW!
If you have a
product
for baby boomer women that you would like to see reviewed in this newsletter and on our site, please
email me
for details.
Testimonials

Boomer Women Speak Forums

Dear Dotsie,



February 15, 2010



"It is love that fashions us into the fullness of our being - not our looks, not our work, not our wants, not our achievements, not our parents, not our status . . . These are the fodder and the filler . . . ; but it is love - who we love, how we love, why we love and that we love - which ultimately shapes us."

~Daphne Rose Kingma



So, who are you loving up these days? Where are you spreading your love?

Most recently, I'm sharing mine with my fun-lovin' husband of 30 years, my 22 year-old daughter who lives with us while going to school part-time and working part-time, my 24 year-old son whom I've been helping decorate his home, my 21 year-old son whom I enjoy encouraging while on the road as a filmmaker, my dear dad who is becoming more of a shut-in daily, my FIL who has Alzheimer's and fell and broke his hip while we were in Aruba, then fell on his face at rehab and needed stitches (late yesterday), and an elderly neighbor who hasn't been able to get out during the two blizzards this past week.

Love isn't just about that special one. After interviewing

Jane Scandurra

, co-director/co-producer of the documentary

Single

during our teleseminar this week, we were also reminded that taking time for girlfriends is another way to add love, fun and good times to our lives.

As one of my nieces once proclaimed. "You can't limit the love." I'm hoping we've learned that by midlife and are living it up by loving all those in our paths.

Join us in the forums at this link and tell us who your spreading your limitless love with at midlife.

I continue to be amazed by the articles our

NABBW associates

continue to produce. I haven't found another newsletter or magazine that so closely addresses all of what I go through on a daily basis. Sometimes I wonder if these women are living in my home, watching me, and I don't know it. I'm sure you will find the same as you click through for our articles this month.

If you work or play online and want to learn more about the power of social networking, be sure to learn more about our upcoming teleseminar this week.

Hoping you enjoy this issue and share the love by forwarding it to your sisters, colleagues and girlfriends. Thanks.

Blessings,
Dotsie Bregel
www.boomerwomenspeak.com
www.nabbw.com



Join the National Association of Baby Boomer Women!


To join the National Association of Baby Boomer Women and receive all of the great Member Benefits, click

HERE

!

The

National Association of Baby Boomer Women

is the only assocation devoted to addressing issues concerning 38 million of the healthiest, wealthiest, and best educated generation of women to ever hit midlife, baby boomer women.

Join us today!
NABBW Featured Member
Introducing NABBW Member . .

.
SHARON GNATT EPEL

www.La-Isha.com
Sharon Gnatt Epel

is the Founder and CEO of

La Ishá

- a socially responsible, woman-owned skin care company founded on the belief that women shouldn't have to sacrifice their health to stay beautiful.
A former concert pianist and graduate of the prestigious Juilliard School, Sharon's successful career was pre-empted when a car accident left her bedridden for eight months. She returned to school and found a new career in high-tech where she worked for the next decade. In 1990, the family moved to Colorado to take advantage of the semi-arid climate.
After 18 years of marriage, Sharon found she was like many woman;
divorced and unemployable at a time when their married peers were looking forward to retirement.
She set out to reinvent herself once again. Sharon discovered the growing body of evidence linking toxic chemical use in mainstream cosmetics to a variety of environmentally and chemically-induced diseases, and decided to see if women in Europe, Asia and the Middle East were experiencing the same phenomenon and if so, what were they doing that might be of help to women in the States.
La Ishá was established in 2006 and is dedicated to developing safe yet effective organic anti-aging skincare solutions for women over 35, who are statistically at highest risk. The all-natural product line is based on the science of clinical essential oil therapy, and made fresh to order in small batches to guarantee maximum potency and optimal results. Everything in the line is formulated to alleviate and reverse the signs of premature aging skin without synthetic ingredients, fillers, artificial preservatives, phthalates, parabens, petroleum derivatives, known carcinogens or substances that could compromise human health or harm the environment.
La Ishá has the distinction of being the very first company to offer a pomegranate-based, synthetic-free topical serum designed to beautify the breast and décolleté while supporting good breast health. The product is based on international research that was recently confirmed in the January issue of

Cancer Prevention Research

(a journal of the American Association for Cancer Research), showing that pomegranates may stop or slow down the growth of estrogen positive breast cancer.
La Ishá

(which means "

For the Woman

" in Hebrew) opened their "internet doors" to the public in January of 2009 with 2 core products, and added 7 new formulations within twelve months.
Several new creations are in development.
La Ishá

is a corporate sponsor of

The Breast Cancer Fund

, adheres to the voluntarily guidelines posted by the

Campaign for Safe Cosmetics

, and is a signatory
of the

World Cancer Declaration

sponsored by the

UICC

for global cancer control. The company contributes a portion of their proceeds to organizations that embrace, strengthen and promote women's causes, including

Women to Women International

. Plans are underway for the creation of

The La Ishá Foundation

: a philanthropic organization dedicated to helping women recognize and fulfill their potential mid-life. Sharon is passionate about empowering women during this c
ritical yet often underappreciated stage of their lives, and speaks to women's groups on the

Myth of Cosmetic Safety

.
For more information about

La Ishá's

innovative product line log on to www.La-Isha.com. Use code "

NABBW

" for a 5% discount and free shipping

on all orders placed by

members of

Boomer Women Speak Forum Communityonline and the National Association for Baby Boomer Women.
NABBW Featured Associate
Introducing NABBW Associate . .

.

Lynn C. Tolson

www.beyondthetears.com

Advocate and author of Beyond the Tears: A True Survivor's Story,

Lynn C. Tolson

, has been asked to offer personal testimony on an amendment to a Colorado State bill: clarifying the requirement that therapists report when adult victims reveal abuse and/ or neglect. (C.R.S. 19-3-304)
Lynn says that Baby Boomer Women may not remember or reveal their child abuse (or subsequent abuse) until mid-life. Should the law require that a mandatory reporter (such as a therapist) report the perpetrator when a victim over age 18 reveals abuse and/or neglect?
In Lynn's words: "

I had therapy in my teens, twenties, thirties. It was not until I was 43 that I revealed incest, abuse, neglect, and domestic violence. The focus in my therapy until my forties was to keep me alive, manage depression, and develope coping strategies. At age 43, in the safe confines of counseling sessions with a therapist I trusted, I revealed the perpetrators, one dead, one living. Talk-therapy helped me to take back the power the in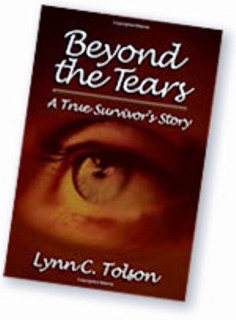 cest had held over me. I started to find the self that had been stolen by childhood abuse

."
The agencies that want to clarify the changes to the law suspect that adults would not seek help if they thought that their therapist had to reveal the perpetator. Lyn
n w
onders, "Would I reveal the perpetrators if I knew the therapist had to report them? Would
my therapist lose focus on my needs as a survivor so she could provide legal documents?"
Lynn did reveal to her therapist the nature of her relationship to the livin
g perp
etrator (Lynn's brother), the state, but not his name. Lynn worried because he had a child the same age she was when he raped her. Lynn confronted her brother herself, asking him if he was molesting his daughter. Of course, he said, "no." The conflicts of varying state laws complicated further action. There was no evidence that demanded reporting. She says that if she had proof that crimes against a minor were being committed, she would have fought for the safety of others.
The dilemma arises when an adult wants help from a therapist, but may not feel safe from retaliation if she had to reveal the identity of the perpetrator.
To view the fact sheet on this bill, visit this link.
NABBW Monthly Teleseminars
NABBW

Second

February 2010 Teleseminar
Using Viral Marketing to
In
crease Online Leadership Role
With
Phyllis Zimbler Miller
and Barry Plaskow
February 18th, 2010, 3:00 PM (EST)


Register for the Teleseminar
Leading viral marketer

Barry Plaskow

(www.barryplaskow.com) and
Internet marketer

Phyllis Zimbler Miller
(
www.millermosaicllc.com
) will share tips and tools for using social media marketing -- including websites, blogs, branding and viral marketing techniques -- to help wom
en get on the Internet speedway and make a name for themselves by sh
aring w
orthwhile inform
ation with others. (FYI -- This teleseminar is an example of social media techniques as Phyllis is in Los Angeles and Barry is in Jerusalem yet they work together.)
What you will learn on the call:
What aspects should be considered when choosing a domain name for your website or blog.

Why you should only

choose a .com domain name for your website or blog.

What is the one element that a website hosting service should offer you.

Why you want to have a way to capture names and email addresses on your website or blog.

What are examples of the "freebie" that can be offered to motivate pe

ople to provide their name and email address.

What is the difference between a hosted blogging platform and self-hosting blogging software and why you should care.

What are the most important elements

for your blog in order to attract and

retain blog readers.

Why you should consider using guest bloggers to help you add fresh content to your blog.

How you can use giveaways on your blog to increase comments as comments make your blog more attractive to search engines.

Why and how you should link back to your blog or website when you leave comments on other people's

blogs or add your profile to social media sites.



Got questions you'd like to have answered on the call? Email Dotsie Bregel at
dots@nabbw.com
prior to the teleseminar.
Boomer Reviews
Reviews
are a service we provide for NABBW members.
Email us
for details.
NOTE:
Once submitted, please allow ample time for reading/reviewing. Books and other products will not be returned.

Click Book or CD Covers to read reviews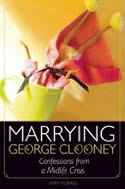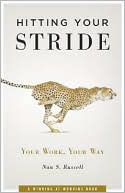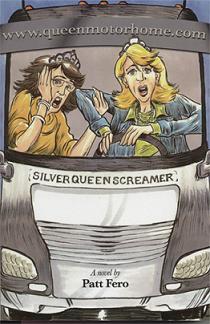 By

Dr. Dorothea Hover-Kramer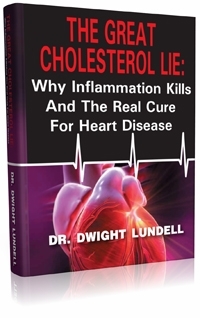 The Great Cholesterol Lie
By Patricia Harman
Member News
Chloe JonPaul
www.maturingmodernwomen.com
Now available in ebook format:

What Happens Next? A Family Guide to Nursing Home Visits...and More

by Chloe JonPaul. Log on to Smashwords.com for more information. A must-read for anyone with a loved one in a long term care facility.
Kelly Jackson and Sally Jackson
THE MIDLIFE GALS®
www.themidlifegals.com
The Midlife Gals

were mentioned in a great article in

Magazine Industry News

about 'collaboration content models' (moving more toward the social media format for more viewer interaction). Check out their video,

Happy Valentine's Day, Dammit

, HERE. Videos can be viewed using Quicktime format (.mov).



Georgia Richardson, Queen JawJaw


CHEW ON THIS
www.queenjawjaw.com
Mama says, "Come on home, honey, the cabbage is on and I've made a pan of Sour Cream Cornbread, just for you." This latest recipe, Mom's Country Cabbage, is her answer to what ails you. It's comfort food and always better when mama makes it.

If you still can, call your mama...I just did.
Drs. Phyllis Goldberg and Rosemary Lichtman

www.hermentorcenter.com
www.NourishingRelationships.blogspot.com
Does your partner sometimes wake up on the wrong side of the bed? If so, please join

Phyllis Goldberg, Ph.D. & Rosemary Lichtman, Ph.D.

at their

Virtual Book Tour

on Thursday, February 18th. Anytime that day, log on to their blog where they'll be featuring

Jed Diamond, Ph.D., L.C.S.W.

, who will answer questions about his book, "

The Irritable Male Syndrome:

Managing the 4 Key Causes of Depression and Aggression

."

Carolyn Howard-Johnson

www.carolynhoward-johnson.com
Attention writers--Would you like to explore and be inspired by ROME; the city of dreams?

Then join Carolyn Howard-Johnson and fellow writer

UCLA Extension Writers' Program

instructor Eve Caram

,

October 23-30, 2010

, for

an intimate and frugal writers' retreat in

ROME

. For more information and complete details go HERE!
Eileen Bodoh and Katheribe Scherer
www.gratitudeworks.com
www.thankgodi.com
The article "Gratitude opens the heart" written by

Katherine Scherer

(co-author with

Eileen Bodoh

of "

Gratitude Works: Open Your Heart to Love

") was recently published on www.examiner.com.